Virgin Islands Code - Title 27 Professions and Occupations
Chapter 2 - The Practice of Psychology
The Board of Psychology Examiners receives its powers and authority from the Virgin Islands Code, Title 27, Chapter 2. title 27 V.I.C. Section 169b empowers the Board to adopt rules and regulations.
The Board hereby establishes rules for conducing the business of the Board, including: 1) accepting applications and administering examinations for licensure of psychology professionals; and 2) regulating the practice of psychology in the Territory of the United States Virgin Islands in accordance with the provisions of V.I.C. Title 27 §169 et seq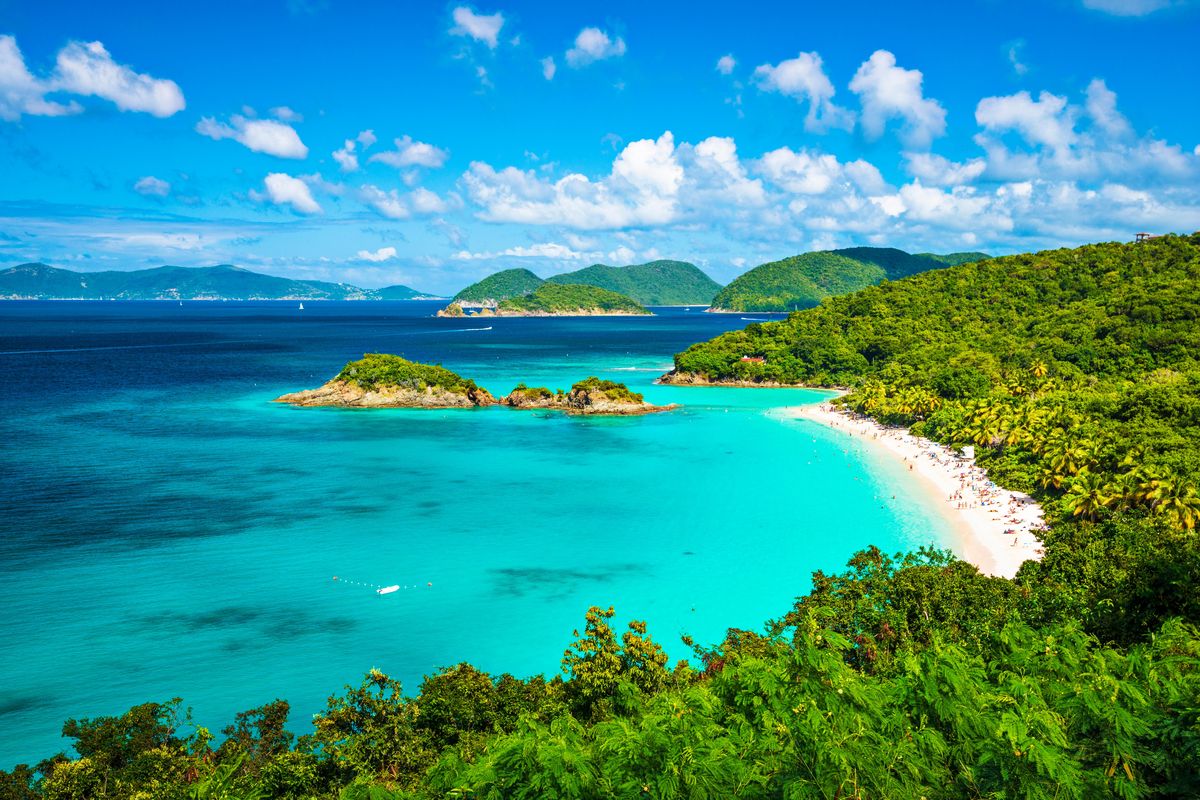 § 169. Definitions
§ 169. Definitions
As used in this chapter, except where the context clearly indicates otherwise:
"Board" means the U.S. Virgin Islands Board of Psychology.
"Approved continuing education" includes research and training programs, college and university courses, in-service training programs, and seminars and conferences which are approved by the Board.
"Approved supervisor" means a person with a full, active license as a psychologist, or equivalent, as determined by the rules and regulations of the Board. The psychological services within the context of a professional relationship. In the case of individuals with legal guardians (including minors and legally incompetent adults), the legal guardian shall also be considered a client for decision making purposes.
"Practice of psychology" means the observation, description, evaluation, interpretation, and modification of human behavior by the application of psychological principles, methods, and procedures, for the purpose of preventing or eliminating symptomatic, maladaptive, or undesired behavior and of enhancing interpersonal relationships, work and life adjustment, personal effectiveness, behavioral health, but is not limited to, psychological testing and the evaluation or assessment of personal characteristics, such as intelligence, personality, abilities, interests, aptitudes, and neuropsychological functioning, counseling, psychoanalysis, psychotherapy, hypnosis, biofeedback, and behavior analysis and therapy, diagnosis and treatment of mental and emotional disorder or disability, alcoholism and substance abuse, disorders of habit or conduct, as well as of the psychological aspects of physical illness, accident, injury, or disability, and psychoeducational evaluation, therapy, remediation, and consultation. Psychological services may be rendered to individuals, families, groups and the public. The practice of psychology shall be construed, within the meaning of this definition, irrespective of whether payment is received for services rendered.
"Licensed psychologist" means a person who has been issued and holds a license pursuant to the provisions of this chapter. The licensed psychologist may independently render those services defined with the practice of psychology.
"Psychological Associate" means an individual, licensed within the meaning of this chapter, who offers to render or renders professional psychological services such as interviewing or administering and interpreting tests of mental abilities, interest, aptitudes, and personality characteristics for such purposes as psychological evaluation, or for educational, vocational or personnel selection, guidance of placement. A psychological associate may engage in overall personality appraisal or classification, personality counseling or personality adjustment techniques. A psychological associate may only practice under supervision as defined in the rules and regulations adopted by the board.
"Associate Psychologist" means an individual who holds a license to engage in the practice of psychology in accordance with the provisions of section 169f(b) of this chapter.
"Psychology Professional" means an individual who is either a licensed psychologist, psychological associate or associate psychologist as provided under this chapter.
"Psychotherapy" means the treatment, diagnosis, testing, assessment, or counseling in a professional relationship to assist individuals or groups to alleviate mental disorders, understand unconscious or conscious motivation, resolve emotional, relationship, or attitudinal conflicts, or modify behaviors which interfere with effective emotional, social, or intellectual functioning.
"Referral" means evaluating and identifying needs of a client to determine the advisability of referral to other specialists, informing the client or patient of such judgment and communicating as requested or deemed appropriate to such referral sources.
"Research" means a systematic effort to collect, analyze, and interpret quantitative or qualitative data that describes how social characteristics and behavior, emotion, cognitions, and interpersonal transactions among individuals and organizations interact.
"Use of a title or description of" means to hold oneself out to the public as having a particular professional status, using signs, mailboxes, address plates, stationery, announcements, calling cards or other instruments of identification.
§ 169a. Establishment of the Board
§ 169b. Powers and duties of the Board
§ 169c. Application for license; qualifications
§ 169d. Psychologists
§ 169g. Fees; renewal of license
§ 169h. Inactive status and fees; reactivation, revocation, suspension, and denial of licenses
§ 169i. Procedures
§ 169j. Privileged communication
§ 169k. Professional licenses
§ 169m. Exemptions
§ 169n. Unlawful practice; penalties
§ 169o. Professional disclosure
§ 169p. Severability clause
§ 722. Emergency commitment
§ 723. Involuntary commitment of mentally disturbed, alcoholic and drug dependent persons
Related Relevant Laws to the Practice of Psychology
Showing how to access the information